Pallada SE for MT4
Pallada SE for MT4 is now ablolutely free for those who will purchase new Pallada 5 trading package. For more information about the system VISIT PALLADA 5 PAGE

History of Pallada trading software:
First version of Pallada has been released 6 years ago, coded for MetaTrader 3 terminal. Results were good and we made a decision to create Pallada for MT4 terminal. This system became popular Ц hundreds of traders all over the world are trading with Pallada. There were many modifications and versions of the system Ц Pallada 4, 4.1, 4.2 and final version for MetaTrader 4 Ц Pallada 2009 SE. We still support SE users and will continue support in future, but this version is final for MT4 and sales are stopped
---

New Pallada for MetaTrader 5 and MT4 terminal :
After 1 year of testing and improvements, we are ready to release new trading package for new MetaTrader 5 platform. New Pallada 5 is not just a system or expert advisor Ц this is powerful trading package with stable results and amazing profitability. MT5 platform allows to create powerful trading solutions, this is why Pallada 5 contains all best features of previous systems multiplied on revolutionary MQL5 performance.
Pallada 5 package works not only with MT5, but with MT4 also. There is MT5 to MT4 trades copier included in system package, that will execute all trades in MetaTrader 4 terminal, if needed. You will find all required information about new system on Pallada 5 page:
---
New system on EURUSD m30 chart: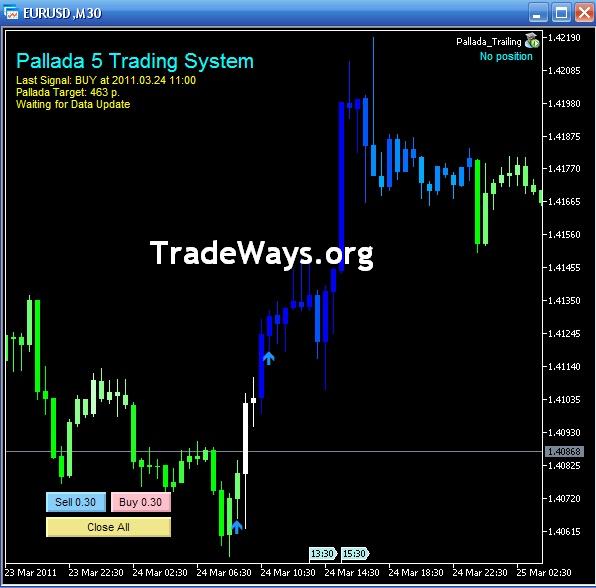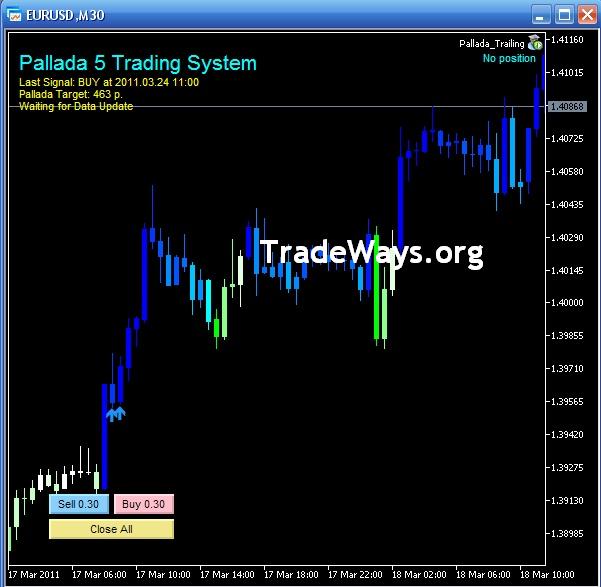 New system on USDCAD m30 chart: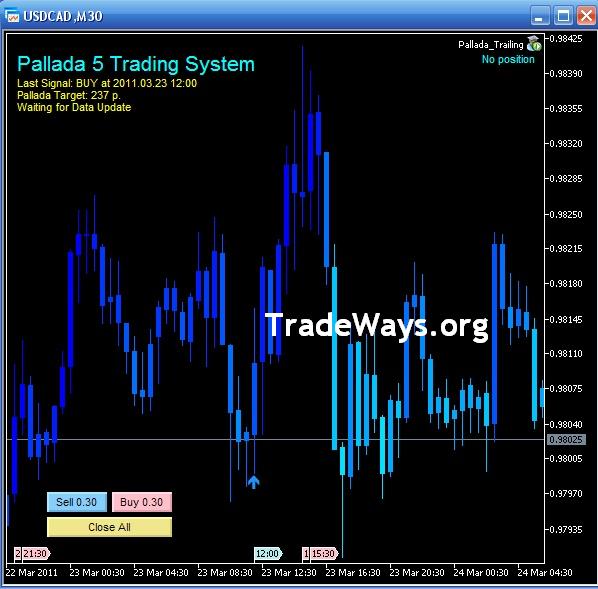 ---

Pallada 5 trading results:
EURUSD trading results since November 2010, when Pallada 5 has been released:

You will find more reports on Pallada 5 page: